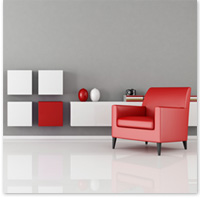 house cleaning
- long-term care of your house or flat – cleaning on a regular basis with a 10% discount
- one-off house and flat cleaning on an on-call basis
- move-out and move-in cleaning
- washing of windows and blinds and hanging of curtains and net curtains hanging
- laundry and ironing (at home or collected to be done elsewhere, additional charge of PLN 35 for option with delivery)
- cleaning of carpets, lining and upholstered furniture laundry (prices negotiable)
- basic gardening work and work around the house
- house and pet care while the owner is away (price negotiable)
- staircase cleaning and cleaning services for residential associations
We attend for at least 4 hours.
The price excludes cleaning chemical and hygiene materials. We use our clients' cleansing agents or provide our own for an extra charge.
Our regular clients are serviced by a chosen cleaner on the agreed dates.
We accept bank transfer payments (option only for our regular clients).